Special Event – June 5, 2009
A recorded music program presented at Experimental Intermedia on June 5 2009 - 9:00 pm
There will be three works, each 20 minutes in duration
The composer is Moniek Darge, of Gent Belgium
1. Magnesia (2006), sound Moniek Darge, visuals Lien Baert
2. East Crete (2008-2009), sound Moniek Darge
3. Anemos (2007), sound and visuals Moniek Darge
Program notes:
The project lets us hear 3 soundscapes of 20 minutes each, made in Crete. It is the result of 2 years of Levka Ori research and a supplemental year in eastern Crete. The composer is Moniek Darge. One of the compositions is an intermedia piece for which Lien Baert made a DVD based upon a 360 degree picture of the Magnesia site.

1. "Magnesia" (2006):
MAGNESIA, PLATO'S UTOPIAN CITY IN CRETE
//the philosopher Plato situates the city of his dreams "Magnesia" in Crete. It is an utopian autonomous city to which creative people are attracted as if by magnetic power
Levka Ori, the white mountains of Crete are made audible
the magic point of Plato's Magnesia is localised there
sounds are transported from one site to the other
sea sounds to the mountains
goat bells and singing crickets
magnesia
a collaboration of: dany lobe, fernand callebert, logos foundation, moniek darge, barbara buchowiec, lien baert, maarten callebert, nicole bauwens en kurt du tre

2. "East Crete" (2008-2009)
After soundscaping for some years in south west Crete with mainly nature sounds as material, we decided to try our chance in the more known part of the island.
We settled down on the east coast and started our sound hunting.
With sounds we tried to evocate the atmosphere of the island and recall the ancient hope for a utopian society.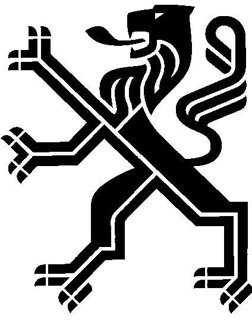 with the support of the Flemish Government

3. "Anemos" (2007)
This project is also part of a larger artist event called Levka Ori, which takes place yearly in Crete. Artists from different media come together and what started off as a landart intitiative became an intermedia event. Central location is a site high in the mountains which we named Magnesia.

When standing on Magnesia all you hear is wind and you have a 360 degree wide view of the mountains around. Quite an impressive experience.
Moniek Darge is active as composer, violinist, performer and audio artist. She has built light- and soundsculptures, installations, musical instruments and for many years has been constructing a series of alternative music boxes, with which she also performs. Darge has specialised in both soundscapes and live-art performances in which visual and musical aspects are combined and in interactional improvisation on violin. Since 1970 she has performed around the world and has been active on stage, first with the Logos Ensemble, then with Logos Duo (together with Godfired-Willem Raes), and more recently with the M&M robot ensemble. She also founded Logos Women, a small group specialised in intermedia improvisations performing their own compositions for various instruments, voices and music boxes.
She's often invited by international artists to collaboration. In 1986 the Third Program of the National Belgian Radio broadcasted a series of programs about her concerts and performances in New York City and about some artists with whom she collaborated there. A similar program was made about her music experiences in Kenya and Rwanda. And later on also about Japan, China, Bresil, Australia, New Zealand etc. She herself also realised radio programs about women artists over the world.
In 1997 she received the title of Cultural Embassador of Flanders for the Logos Duo. Moniek Darge published several journalistic and literary essays, amongst which "Inter Media Myths, Auto-Author" (1986), an art edition, combining poetry, drawings, scores and pictures (Toronto, Art Metropole-catalogue no.12) and the book "Lijf tegen Lijf" (Body against Body, Kritak, Leuven, 1982). She's general editor of the 'Logos-Blad', the monthly magazine of the Logos Foundation, which appears already during more than 30 years and in which she also tells her international music travel experiences. Many international magazines published her articles.

Besides her many concerts and performances all over the world and besides her activities as organiser, Moniek Darge is assistant professor at the "Hogeschool Gent" where she teaches 20th Century Art History, Audio Art and Non Western Art Studies at the Fine Arts Department and an Introductionary course in Ethnomusicology at the Music Department.
Moniek Darge was born in Bruges, 1952 and studied music theory and violin at the Music Conservatory of Bruges, painting at the Ghent Royal Academy of Fine Arts; Art History, Philosophy and Anthropology at the University of Ghent, Belgium.